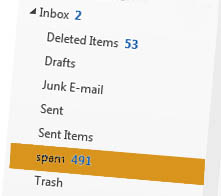 Effective Spam and Virus Filtering
With Cosmo Anti Spam Gateway, protecting against inbound malware, virus and spam attacks, ensures your business productivity isn't impacted by email attacks. You will save the time every morning to go through and separating legitimate email from ton of spams. Our powerful and customizable policies enable further enhancement of filtering accuracy.
Our system also offload CPU-intensive tasks to the cloud to reduce the processing load on the server and to ensure that threats never reach the server perimeter.
More Features

Huge Disk Space
Up to 4TB Storage, Business cloud hosting provide you the space needed for your expansion

Top Tier Network
Multiple Upstream Network providers give you fast connection to reach your clients

Easy Setup and Management
Award Winning Plesk Control Panel allow you to manage your company IT Setup Easily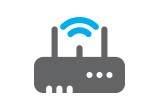 Anti Virus & Anti Spam
The trusted Kaspersky, BMS and RBL Filtering keep your mail box clean and away from infection
Anti Spam Advance
SGD 69
per domain per month
or SGD 828 per domain per year plus GST
(Email Service has to host with Cosmo)
Anti Spam includes:
Anti Spam, Anti Virus (Kaspersky), Malware Protection
Up to 99.9% Anti Spam Detection Accuracy
Unlimited Email Account Coverage per domain, not charge by per email
Live update to BMS (Blacklist Mastering System)
Live update to RBL (Realtime Blackhole List)
Unlimited Incoming Data Transfer for email
Statistics , Report & Searchable Logs
Graphical Control Panel, with Whitelist/Blackist Management
Policy Base and IP Reputation Filtering