Disaster Recovery As-a-Service (DRaaS)
Please scroll to right to view more >>
High-Speed Recovery


Rapid recovery of what you want, the way you want it

Data Loss Avoidance


Low RPOs and streamlined disaster recovery

Verified Recoverability


Guaranteed recovery of every file, application, or virtual server, every time

Leveraged Data


Low-risk deployment with a production-like test environment
---
Cloud-based disaster recovery
By utilizing the cloud, organizations can efficiently replicate their critical environments and streamline disaster recovery and business continuity strategies.
Here are some advantages:
Fast, flexible failover of specific VMs , individual file or an entire site
Streamlined failback with zero data loss and minimal disruption to users
Recovery assurance, including support for replica and failover testing and alternating production between sites
Seamless integration with user interfaces, workflows and data collection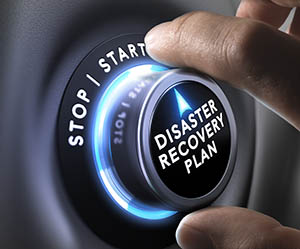 ---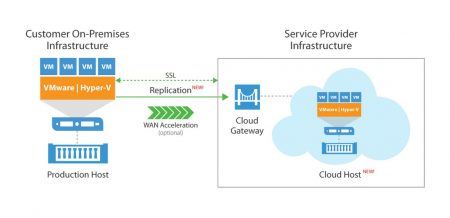 How it works
Simply connect to Cosmo DR infrastructure with the credentials that we provided.
Advantages of Cosmo DR services:
Meet your company RTOs and RPO objectives with IT outsourcing
Pay-As-You-Go Pricing Model to help you save cost
Provide you an off-site Backups alternative
Peace of Mind!
---
Why it's betters
No dependency on third-party software
A "naked" hypervisor is all that's required. You don't need to acquire, learn or maintain additional technology – for orchestration, network extension, WAN acceleration, etc. – because everything is available right out of the box.

Easy Implementation
A single port is all that's needed to securely transmit data over a single port using SSL/TLS. There's no need to set up and maintain VPN connections or open multiple ports.

Automated network reconfiguration
Eliminates the high cost and headaches of reconfiguring networks for DR testing or full or partial failover. Our network extension appliances preserve communication with and between running VMs regardless of their location.
Reference Materials
Doc 1 Download
Doc 2 Download
Doc 3 Download
Doc 4 Download
Doc 5 Download