Asia Leading Submarine Cable Hub
Global Switch Data Center is the leading owner, operator and developer of large-scale, multi-tenanted, carrier neutral data centers across Europe and Asia–Pacific. Our data centers provide a rich carrier and cloud-neutral ecosystem and offer the reliability, security and flexibility that our customers require to house their IT infrastructure.
Our Meet Me Rooms offer telecommunications companies highly secure purpose built areas to house their network infrastructure in order to connect with a host of companies and organisations within the data centres. Scalability with over 3,200,000 sq ft (300,000 sq m) across ten world class, fully-fitted data centres.
Global Switch Data Center provides uninterrupted power with multiple layers of redundancy, optimised cooling and security. Monitoring of these key components through highly sophisticated building management systems is backed up by 24x7x365 security and technical support teams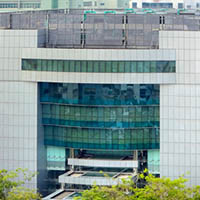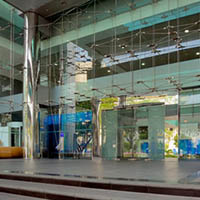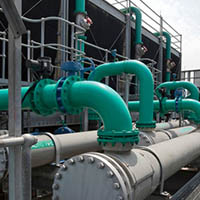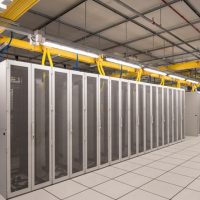 Global Switch Technical Specs
Building Overview
| | |
| --- | --- |
| | Global Switch has a long term lease with renewal rights for a further 30 years |
| | Exceeds Tier III operational performance |
| | 26,743 sq m of gross space |
| | Flexible IT space with ability to create bespoke environments as required |
| | Steel frame with reinforced concrete floors, metal faced cladding and glazing |
| | Raised floor height of 600mm |
| | Minimum from raised floor: typical 3m clear height to underside of deepest beam |
| | Floor loading of 7.5kN/m² |
| | 2 goods lifts (3.5 tonnes), 2 passenger lifts |
Power Supply
| | |
| --- | --- |
| | 22kV utility supply with N+N redundancy |
| | Utility power supply capacity of 25MVA (current and planned) |
| | Technical (IT) power supplied by on-site 2N static UPS in the Main Building and by Diesel Rotary UPS with N+1 redundancy in the Extension Wing |
| | Mechanical systems supported by diesel backup generator system in the Main Building N+1 redundancy |
| | Fully diverse power distribution to technical areas |
| | On-site fuel storage to support 24 hours at full capacity with 24x7x365 fuel delivery |
| | Offering 1,000 W/m2 as standard, with higher power density solutions fully supported |
Cooling
| | |
| --- | --- |
| | 30MW of installed cooling provision |
| | Minimum N+1 resilience on all systems |
| | CRAC units control temperature and humidity in technical space within the range of ASHRAE TC9.9 |
| | Diverse distribution pipework throughout |
| | Condenser water and chilled water based cooling systems |
Security
| | |
| --- | --- |
| | Operations Centre manned 24x7x365 |
| | Continuous CCTV surveillance of external and internal areas |
| | CCTV records kept for 31 days |
| | Comprehensive intruder detection and alarms to all areas |
| | Strict access control procedures to ISO 27001:2013 |
| | Access control using proximity card readers |
| | Physical access via mantrap |
| | Secure managed delivery and loading area available 24x7x365 |
| | Compliant with Monetary Authority of Singapore's (MAS) TVRA requirements |
Connectivity
| | |
| --- | --- |
| | Carrier Neutral |
| | Network dense with access to multiple global and regional carriers and Internet service providers offering Dark Fibre, Wavelength, Ethernet, MPLS, VPLS, IP Transit, Peering, CDN, Storage, Virtualised Services (SDN), Voice and Mobile Services |
| | Access to multiple cloud services through leading public, private and hybrid cloud solution providers |
| | 4 dedicated Meet Me Rooms |
| | 2 diverse building entry points |
| | Roof space availability for satellite and antennae equipment |
| | Singapore Internet Exchange (SGIX) present |
| | Several submarine cables landing directly in the building |
Critical Environments Management
| | |
| --- | --- |
| | Fully addressable fire detection system in all areas |
| | Aspirated early warning smoke detection system (monitored 24x7x365) |
| | Dry pipe pre-action sprinkler system and Inergen gas suppression system in technical areas |
| | Experienced 24x7x365 facilities management team |
| | Environment (thermal conditions) monitored 24x7x365 |
| | All Building Management Systems (BMS) monitored 24x7x365 |
| | Comprehensive energy metering system |